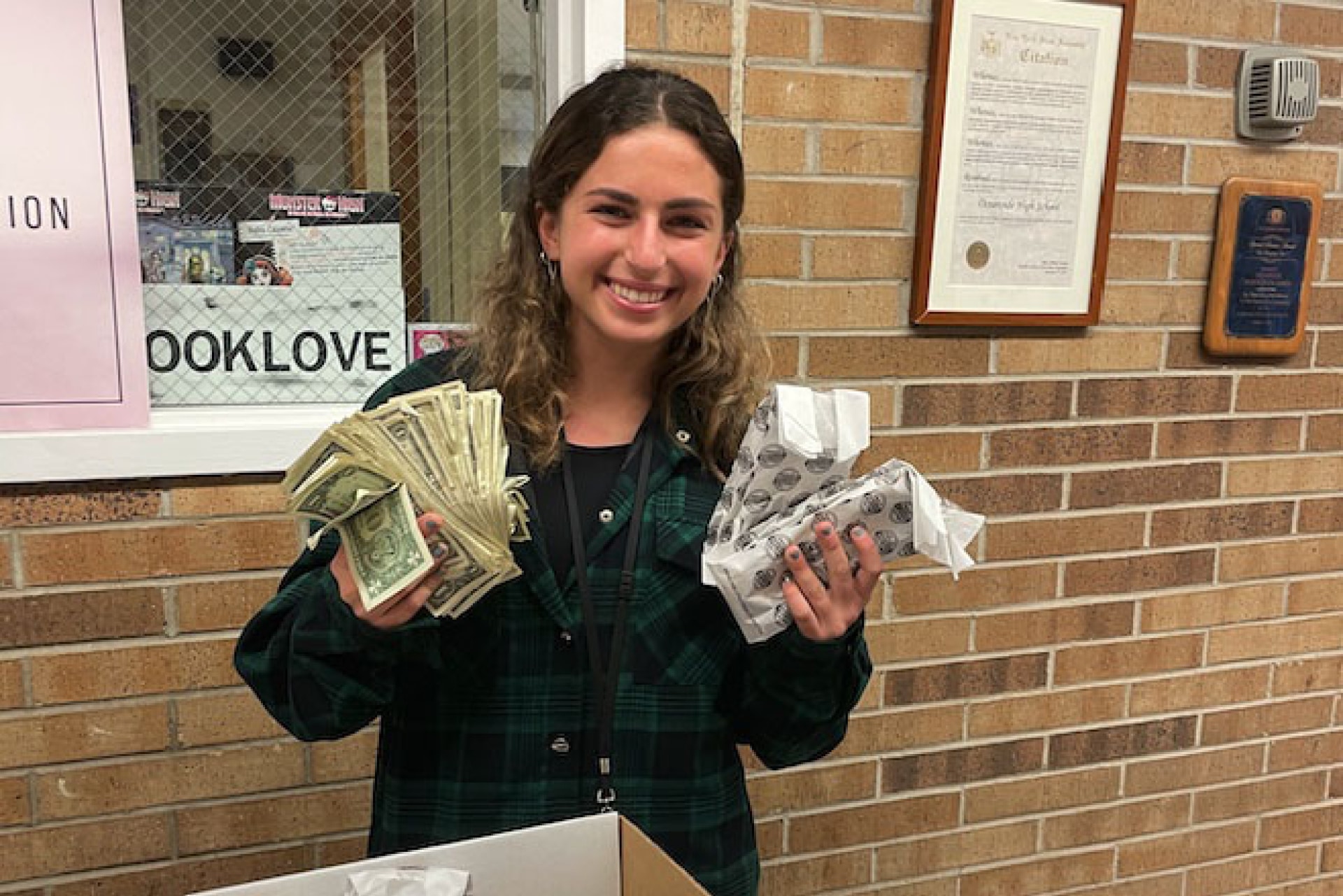 Support Limb Kind in your own way!
Ask for Donations In Lieu of Gifts
Whether its a birthday, holiday, or special celebration, announce to friends & family that real joy for you comes from giving, not receiving. Simply add a Donate Button to your Facebook page or add a link to the Limb Kind Foundation website donation page with a message on why Limb Kind is so important to you. Popular messages include "Nothing makes me happier than helping others. I am a big supporter of Limb Kind. In lieu of a gift, please make a donation to this great cause, and help make a difference in the life of a child with limb loss." You can even add a personal story as why the foundation is so important to you.
Did you know that every time you shop online you could also be helping others? Many shopping sites and some specific retailers allow you to choose a charity before you checkout and will donate a % of the purchase price to the charity of your choice. (COMING SOON -Limb Kind will soon be available on these online donation provider sites)
Take On A Personal Challenge
Make a commitment towards a challenging, personal goal (running, walking, cycling, hiking, or even volunteering your time). Ask friends and family to support your completed challenge by pledging donations to your charity of choice, Limb Kind.
We could all get rid of some extra clutter. Hold a garage sale with a sign that states all proceeds will be donate to Limb Kind. Print out some of our fliers to have on hand. You may get no haggling and more than the prices marked. Clear your space and fill your heart with helping others.
Getting Support from Your Employer
Corporations big and small may have different policies on corporate giving, or no policies at all. It can feel intimidating asking for support especially if you are not familiar with what the company has done in the past for charitable giving, but it doesn't have to be. Simply go to your HR department for starters and ask about corporate gifting. Some companies offer a matching gift program. Some companies can afford to make a significant financial contribution, and some may want to get involved in a much bigger way offering money, time, and volunteers. Here are some tips to consider and get started with asking your company for support.
Bring your family and friends together for a night of entertainment and raise awareness and money for Limb Kind Whether the movie you are showing is a current movie feature, a classic favorite that ties into the season, or an inspirational hit, movies are a great ways to bring large groups of all ages together for fun. Contact your local theater and see if you can rent the space or if they will donate it for you (usually at an off period). If you want to do an outdoor movie, do a local search online for inflatable screen rentals and work with your local community center for location sites. Before the movie show a video about Limb Kind and our mission!
Work with your local fitness centers (gyms, yoga studios, dance studios, karate centers) and ask if they will donate an instructor's time and the center's space to host a special incremental class to raise money for Limb Kind. The class participation fee will be used directly as a donation. The center can benefit by bringing in community members that can turn into returning customers and everyone benefits by taking time to focus on healthy exercise and raising money for a great cause.
Hold a Corn Hole Tournament
Corn Hole is basically a bean bag toss game that is centuries old but has grown in popularity over the last decade due to ease of use and ease to transport, ease to understand rules and accessibility to all to play. Tournaments are easy and low cost to set up. Here are some tips for holding your own tournament to raise funds for Limb Kind.
Promote a Fundraising Night at a Local Retailer
Work with a local merchant (restaurant, pizzeria, yogurt shop, etc) and in exchange for encouraging family and friends to visit merchant on that night, ask merchant to donate a % of proceeds from all sales that came with a fundraising flyer or mentioned the fundraiser.